MP Heavy Duty Metal Protector (AMH)
*** This item is available for US customers only ***

AMSOIL Metal Protector (MP) and AMSOIL Heavy Duty Metal Protector (MPHD) are easy-to-use spray-on synthetic products that protect metal surfaces, displace water and silence squeaks. MP cuts through rust and corrosion to restore free movement of "frozen" hardware parts. MPHD lubricates metal surfaces, leaving a dry waxlike film. Neither forms gum or sludge.

Package sizes include:

16-oz. Spray Can
16-oz. Spray Cans (case of 12)

Product Code:
AMH
• Brand:
AMSOIL
Product Details
Reviews & Rating
Product Description
AMSOIL MP is the product of choice for drying electrical and ignition systems and protecting electrical equipment from freshwater and saltwater damage. AMSOIL MP is also the product of choice for protecting firearms and other fine componentry. It contains no silicone. AMSOIL MP is compatible with plastic, leather, fabric, fishing line and paint.

AMSOIL MPHD is the product of choice for metal surfaces that require a heavy duty lubricant or are exposed to the damaging effects of salt, moisture or chemical corrosion. It is ideal for hinges, wire ropes and springs, nuts and bolts, motorcycle or bicycle chains, and for undercoating wheelwells and other metal surfaces exposed to water, dirt or road salt.

Performance Features

• Prevents rust & corrosion, even in salt water
• Protects against rust & corrosion, even in salt water
• Displaces water
• Stops squeaks
• Lubricates metal surfaces
• Leaves a dry, long-lasting, waxlike film
• Lubricant does not attract dust
• Does not sling off
• Sprays into hard-to-reach places
• Ideal for chains & other heavy-use items

RECOMMENDATIONS
Spray product on area to be treated. For best results, do not wipe off. Film carrier will evaporate, leaving MPHD on treated surface.
HEALTH & SAFETY
This product is not expected to cause health concerns when used for the intended application and according to the recommendations in the Material Safety Data Sheet (MSDS).
Click here to view the MSDS Data Sheet for AMSOIL AMH.
Keep out of the reach of children. Don't pollute. Return used oil to collection centers.
Reviews (0)

Share your AMSOIL Experience
by writing a review




3 Easy ways to place your order now!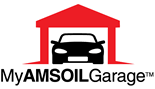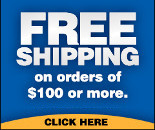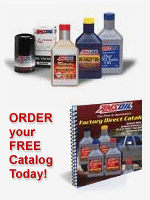 Authorized Dealer Network of Premium Quality AMSOIL Synthetic Lubricants and Filtration Products
Copyright © 2021 www.wboil.com & www.ctechoil.ca. All Rights Reserved
Home
|
Privacy Policy
|
Site Map
Receive AMSOIL's Confidential Factory Direct Wholesale Price List in your email.
Enter your first name & email address and click on "eMail Price List" button!
AMSOIL Online Store
AMSOIL Preferred Customer Program. Save upto 25%!
Wholesale Business Accounts
Become an AMSOIL Dealer!
Request FREE AMSOIL Catalog
Questions? Please Contact us
Order AMSOIL By Phone
AMSOIL Online Store
Order AMSOIL By Fax
VISA and MASTERCARD is accepted for US and Canada.
Discover and American Express is accepted for US customers only


Select your country.
Canada


Ships from Canada. Prices in CA dollars.
United States


Ships from USA. Prices in US dollars.